We are in-network providers for Dentaquest Medicare Insurance!
CALL US TODAY : 757-347-8984
Family & Emergency Dentist

in Chesapeake
Cedar Road Dental is proud to be a Medicare dental provider in Chesapeake, VA offering a wide range of services for your entire family. If you're currently searching for a new dentist or are new to the Chesapeake area, schedule a new patient appointment with our staff for affordable, quality dental care.
At Cedar Road Dental, we understand how important it is for you and every member of your family to have a pleasant, comfortable experience at the dentist's office. That's why we are proud to provide the highest-quality professional dental services. Visit us today and enjoy personalized, caring, one-on-one services from Cedar Road Dental and our entire staff.
Why Choose Us?
Comprehesive Dentistry
Comfortable & Inviting Office
Advanced Digital Technology
Gentle & Friendly Staff
Emergencies Seen Promptly
Flexible Payment Plans

Dentaquest Medicare Dental Provider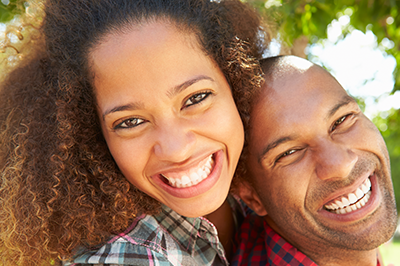 Family Dentistry in Virginia Beach
Dental Emergency Services
Our Dental Emergency Care Covers:
Broken tooth
Throbbing pain
Swelling or redness
Broken tooth
Cracked crown, filling, or denture
Accidental injury
Your Emergency Dentist in Chesapeake, VA
If you are in need of Emergency Dentist, we are here to help you. If you are experiencing a dental emergency, please call us at 757-347-8984. Our emergency dentist services can address your dental needs quickly, effectively, and correctly.
What people saying about us
Dr. Zahir is the absolute BEST! As picky as I am with a dentist, I have finally found one that I completely trust! The major work she has done for me is a few crowns and they look fantastic. The color match is perfect, and she is sooooo gentle…. She asks the entire time if you're doing ok. I highly recommend Dr. Zahir. My husband and I both drive from Elizabeth City North Carolina to her in Chesapeake….she is well worth the hour drive ❤️

Tammy McGough

I went in for an extraction, they were pretty quick and I was out the door before I could even blink! The front desk lady's were super sweet and friendly! Doctor Zahir was amazing also definitely helped me feel comfortable. 10/10 I'll definitely recommend.

Ayana Morris

Dr. Zahir, is amazing! She is so informative, caring, and gentle when it comes to working on your teeth. You can tell she takes great pride in what she does and that she cares for the health of her patients mouths. Her staff is wonderful as well. Everyone is super nice! From the ladies at the front desk, to those who help Dr. Zahir clean your teeth, and do your x-rays. You can just tell that you're in great hands. Not only do I love this office but my 6 year old is comfortable with them as well. I would give them 10 stars if I could. I definitely recommend Cedar Road Dental!

Ariel Rupe

Dr. Zahir is amazing. So kind and very concerned with comfort and health. Took the time to put my daughter at ease. Her office staff are friendly and very knowledgeable. The overall experience at this office was perfect.

Rachel Augustine

This is the best dental office I have EVER gone to!!! Dr. Zahir is amazing!!! And the staff is even better!! I was very nervous and afraid after a very bad experience but I have found my life long dentist I can't say enough about how great the office and my procedures have gone thank you so much!!! If you are searching look no further they are the best!!!

Melthres Johnson

I had the best experience ever in a dental office. All staff is friendly and very helpful.

William Evans

Dr. Zahir and her staff are wonderful! Amber was extremely hospitable when scheduling my appointment, Debbie did my cleaning and surprisingly I fell asleep lol I wish I remembered the dental professional who took my xrays because she was amazing too! I've been a long time patient of Dr. Zahir and I love love love this new location so much! I will be referring all my family and friends! Thank you everyone for such a beautiful visit!

Mechelle Smith

Cedar Road Dental Dr. Zahir and her staff are AMAZING!!!!! They are so welcoming and considerate. They take the time to be extremely informative and make sure that in every process you are aware and comfortable. Dr. Zahir is now my forever dentist. I truly appreciate you and your incredible staff and thank you for your wonderful and expert care.

Nicole Bell