Root

Canals
Root canal treatments (endodontic therapy) are needed whenever an untreated dental cavity damages the nerves or pulp of a tooth. Once the pulp becomes infected, it can create an abscess. Dr. Zahir performs Root canal therapy to remove the infected material so you can begin recovering.
When the pulp is infected, it may be painful and will require treatment as it cannot heal on its own. Symptoms which indicate infected pulp include:
Sensitivity to hot, cold or sweets
Pain from biting or pressure
Discoloration or darkening of the tooth
Swelling and tenderness in the gums
Pimple on the gums
Bad taste in the mouth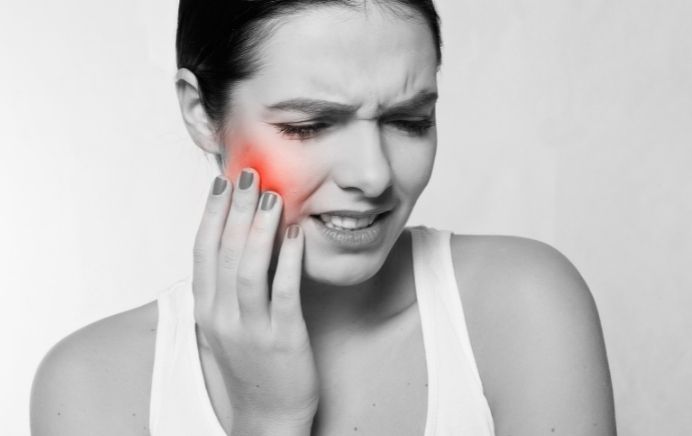 Root Canal Therapy in Chesapeake, VA
A root canal is performed to clean out the infected tooth pulp and disinfect the canals of the tooth. The damaged nerve tissue or pulp has to be removed to prevent further infection, swelling, bone loss, and drainage problems from the root. Alternate treatment would be to extract the tooth, but this is not usually recommended. Tooth extraction costs more than a root canal, takes a longer treatment time, and requires additional procedures for the adjacent teeth and tissues.
Although root canals are said to be quite painful, many patients report it is no more painful than getting a filling. In fact, the tooth pain leading up to the root canal procedure is more painful than the treatment itself. A root canal procedure involves a few simple steps:
X-ray to find out the extent of the infection and the shape of the root canals
Local anesthesia numbs the area near the affected tooth
A hole is drilled in the tooth
Pulp, bacteria, decayed nerve tissue, and other debris are removed using root canal files
The canal is filled in, preventing any further infection
Will I feel pain during or after the procedure?
Many endodontic procedures are performed to relieve the pain of toothaches caused by pulp inflammation or infection. With modern techniques and anesthetics, most patients report that they are comfortable during the procedure.
For the first few days after treatment, your tooth may feel sensitive, especially if there was pain or infection before the procedure. This discomfort can be relieved with over-the-counter or prescription medications. Follow your dentist's instructions carefully.
Your tooth may continue to feel slightly different from your other teeth for some time after your endodontic treatment is completed. However, if you have severe pain or pressure or pain that lasts more than a few days, call the dentist.
If good oral hygiene is practiced at home and you continue regular dental visits, your restored tooth can remain healthy. There are many advantages to saving a natural tooth with a root canal treatment including efficient chewing, natural appearance, normal biting force and sensation, and it protects other teeth from extreme wear and staining.
Root Canal Payment Plans
A painful infection should not be ignored because of financial concerns. At Cedar Road Dental, We accept cash or personal check, credit cards, CareCredit cards, and accept most major insurance plans. Please call our office so that we can answer any of your concerns at 757-548-0000.
What people saying about us
Dr. Zahir is the absolute BEST! As picky as I am with a dentist, I have finally found one that I completely trust! The major work she has done for me is a few crowns and they look fantastic. The color match is perfect, and she is sooooo gentle…. She asks the entire time if you're doing ok. I highly recommend Dr. Zahir. My husband and I both drive from Elizabeth City North Carolina to her in Chesapeake….she is well worth the hour drive ❤️

Tammy McGough

I went in for an extraction, they were pretty quick and I was out the door before I could even blink! The front desk lady's were super sweet and friendly! Doctor Zahir was amazing also definitely helped me feel comfortable. 10/10 I'll definitely recommend.

Ayana Morris

Dr. Zahir, is amazing! She is so informative, caring, and gentle when it comes to working on your teeth. You can tell she takes great pride in what she does and that she cares for the health of her patients mouths. Her staff is wonderful as well. Everyone is super nice! From the ladies at the front desk, to those who help Dr. Zahir clean your teeth, and do your x-rays. You can just tell that you're in great hands. Not only do I love this office but my 6 year old is comfortable with them as well. I would give them 10 stars if I could. I definitely recommend Cedar Road Dental!

Ariel Rupe

Dr. Zahir is amazing. So kind and very concerned with comfort and health. Took the time to put my daughter at ease. Her office staff are friendly and very knowledgeable. The overall experience at this office was perfect.

Rachel Augustine

This is the best dental office I have EVER gone to!!! Dr. Zahir is amazing!!! And the staff is even better!! I was very nervous and afraid after a very bad experience but I have found my life long dentist I can't say enough about how great the office and my procedures have gone thank you so much!!! If you are searching look no further they are the best!!!

Melthres Johnson

I had the best experience ever in a dental office. All staff is friendly and very helpful.

William Evans

Dr. Zahir and her staff are wonderful! Amber was extremely hospitable when scheduling my appointment, Debbie did my cleaning and surprisingly I fell asleep lol I wish I remembered the dental professional who took my xrays because she was amazing too! I've been a long time patient of Dr. Zahir and I love love love this new location so much! I will be referring all my family and friends! Thank you everyone for such a beautiful visit!

Mechelle Smith

Cedar Road Dental Dr. Zahir and her staff are AMAZING!!!!! They are so welcoming and considerate. They take the time to be extremely informative and make sure that in every process you are aware and comfortable. Dr. Zahir is now my forever dentist. I truly appreciate you and your incredible staff and thank you for your wonderful and expert care.

Nicole Bell